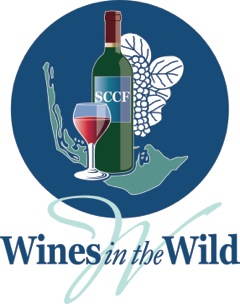 Each year SCCF (Sanibel Captiva Conservation Foundation) hosts Wines in the Wild in the early Fall to welcome back everyone to Sanibel and Captiva Islands after the Summer break. The event features a fabulous selection of Wines and Food. The evening includes auction items and great socializing for residents and visitors alike. It must also be mentioned that Wines in the Wild would not be as successful as it is today without the tremendous support of Tom and Linda Uhler and Paul and Lucy Roth. So, if you love to mix and mingle, sip fabulous wines with food pairing, and listen to music under the stars, come to Wines in the Wild.
Reservations can be made by calling SCCF at 239-472-2329.
The proceeds from Wines in the Wild benefit SCCF's operation funds. SCCF is dedicated to the conservation of coastal habitats and aquatic resources on Sanibel and Captiva and in the surrounding watershed through environmental education, land acquisition, landscaping for wildlife, marine research, natural resource policy, sea turtle conservation and wildlife habitat management.
Mary Ellen Pfeifer served on SCCF's Board of Trustees from 2014 to 2019. During that time she has had the privilege of working with The La Gorce Family on Intern Housing as well as the Wilmeth Cottage for visiting scientists and helped with the reconfiguration of SCCF's intern housing. As SCCF celebrated their 50th Anniversary in 2017, they also looked to the future. Erick Lindblad the Executive Director had been with SCCF since 1985 and while everyone wishes he would never leave, retirement was coming. The torch was officially passed to Ryan Orgera to act as the new CEO for the organization November 1st, 2018.
Photos: Mary Ellen & Eric Pfeifer serving wine during the 2018 & 2019 Wine's in the Wild: