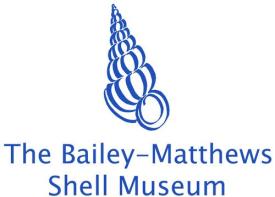 Come join the fun at Traders Café for the Bailey-Matthews National Shell Museum's annual Celebrity Island Dinner! Enjoy a 3-course meal with beer and wine served to you by some of our local celebrities and join in the fun by showing off your karaoke skills. Sanibel Island Broker, Eric Pfeifer will be one of the "celebrity waiters" for the evening. Be sure to attend and have him serve you during the evening's festivities.
This event raises money to support the education programs at the Bailey-Matthews National Shell Museum. Their mission is to increase the knowledge of, and appreciation for, mollusks and their shells using their collections, programs, and expertise to inspire learning, support scientific research, and tell the story of mollusks' importance to people and the natural world.
Get the scoop on why you do the "Sanibel Stoop" and learn more about the shells of Sanibel and the Mollusks that make them by visiting the Shell Museum open daily 10 AM – 5 PM.
TIP ERIC NOW TO SUPPORT THE SHELL MUSEUM
ENJOY THIS SHAMELESS PROMOTIONAL VIDEO CLIP...