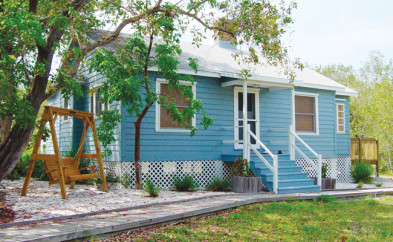 Each year, the Sanibel Historical Village hosts a fund raiser that helps to maintain the buildings and grounds of the village property.
Open from 10am to 4pm Tuesday through Saturday the Museum and Village is located at 950 Dunlop Road rigth next to BIG ARTS. Docent guided tours are availabel from 10:30 to 1:30 based on availability.
Founded in 1984, the Sanibel Historical Museum and Village mission to preserve and share Sanibel history with residents and visitors.
Seven historic buildings were moved from their original island sites to the Historical Village. Each building has been restored to its original state. Volunteer docents share the stories of Sanibel with almost 10,000 visitors a year. Join us as we follow the footsteps of the past.
Historical buildings include:
The Caretaker's Cottage for Shorehaven 1925
Shore Haven Home 1924 Built by the Mayer Family
The Sanibel School House for White Children 1896
Rutland House 1913
Sanibel Packing House 1900
Post Office 1926
1898 Burnap Cottage
1926 Miss Charlotta's Tea Room
1927 Old Bailey General Store
1925 Morning Glories Cottage
2017 Event: Let's Get Historical: Preserve the Past and Fund the Future. Dine and Dance in the Days of the Ferry: March 15th, 2017. Contact 239-472-4648 for more information.
Learn more about the Sanibel Historical Village and Museum