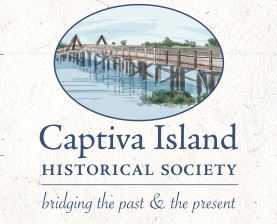 Established in 2011, the Captiva Island Historical Society was made possible by the work done as part of the Captiva History Project which was founded by Stella Farwell.
The Captiva Civic Center is home to CIHS where much of Captiva's History is on display and will be enjoyed for many generations to come. They have archives that contain thousands of digitally preserved letters, photos, postcards and articles. The old mailboat has been lovingly reproduced as a major part of their historical display. The Santiva mail boat was used prior to the construction of the Sanibel Causeway.
Many visitors to the museum will find it fascinating that at one time, Sanibel and Captiva were all one piece of land prior to a great storm when Blind Pass was formed. This pass ran a very long distance between both islands and was virtually hidden from view to sailors on the water - leading to the name "blind" pass. In fact, Blind Pass was entered by Blind Pass Condominiums on Sanibel's West End. This strip of land paralleling Sanibel washed out to sea in another powerful storm creating the pass we see today under the bridge to Captiva.
Take a trip to the Captiva Civic Center and enjoy stepping back in time.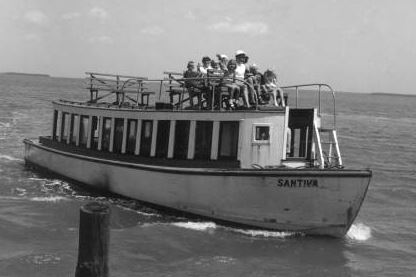 Learn More about Sanibel & Captiva Island Non-profit Organizations.