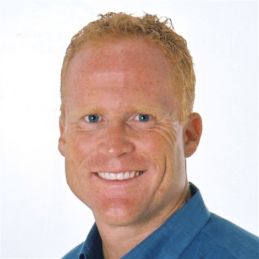 Saturday evening under the pavilion at the Dunes Golf and Tennis Club on Sanibel Island, local Realtors gathered for their Annual Award Banquet and installation of new officers. Real Estate Broker, Eric Pfeifer was named Realtor of the Year by his fellow Realtors on Sanibel and Captiva Islands and was also the recipient of the 2015 Sanibel Captiva Community Service Award. This was the 5th year that Pfeifer was recognized for his dedication to serving our island community. Pfeifer is the only Realtor to earn the Sanibel Captiva Community Service Award 4 Years in a Row and the first to earn this award 5 different times.
This evening was unlike any other as the skies were lit with lightning, torrential downpours, a tornado warning, and power outages... but the dinner continued. Yes, sometimes when everything is perfect and runs smoothly, the memory can be forgotten in a sea of perfect evening memories. Not this night! Hats off to Denise McKee and Leilani Sivsov at the Dunes for doing the impossible: Creating a wonderful evening when the power went out and the generators kicked on.
During the evening the official passing of the Presidential "gavel" occurred as outgoing President Eric Pfeifer congratulated incoming President Laurie Pierot, and President Elect Joel Goodman. For the second year in a row, Rookie of the Year was awarded to a Pfeifer Realty Group Agent. This year's Rookie of the Year Cathie Lewis was presented the award by last year's Rookie of the Year, Chris Johnson.