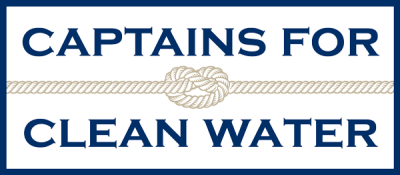 Captains for Clean Water formed to improve and protect the quality of water in Florida healthy for the future. Their mission: Advancing education, awareness and scientifically supported solutions to restore and protect marine ecosystems and our way of life for future generations. Know that you do not need to be a Captain to be a Captain for Clean Water. Everyone with a concern for our local water quality issues are encouraged to join their mission.
Decades of diverting waters from Lake Okeechobee by the Army Corp of Engineers down the Caloosahatchee and Saint Lucie River have produced water quality crisis situations in three estuaries: Pine Island Sound (fed by the Caloosahatchee), Indian River Lagoon (fed by the St. Lucie River) and Florida Bay (fed by the Everglades "River of Grass"). Florida Bay is starving for fresh water, while estuaries receiving the diverted water are experiencing loss of habitat for marine life. History of Lake O: The largest fresh water lake in Florida it is roughly the size of the state of Rhode Island covering 730 square miles. Following two hurricanes in 1926 and in 1928 that killed as many as 2500 residents when storm surge pushed water above the 2 meter lake edge, the decision to create the Lake Okeechobee Flood Control District was made. The Herbert Hoover Dyke (a series of channels, dykes and levies) was finished in 1937 with a boat procession celebration leaving Ft. Myers and arriving in Stuart Florida the next day.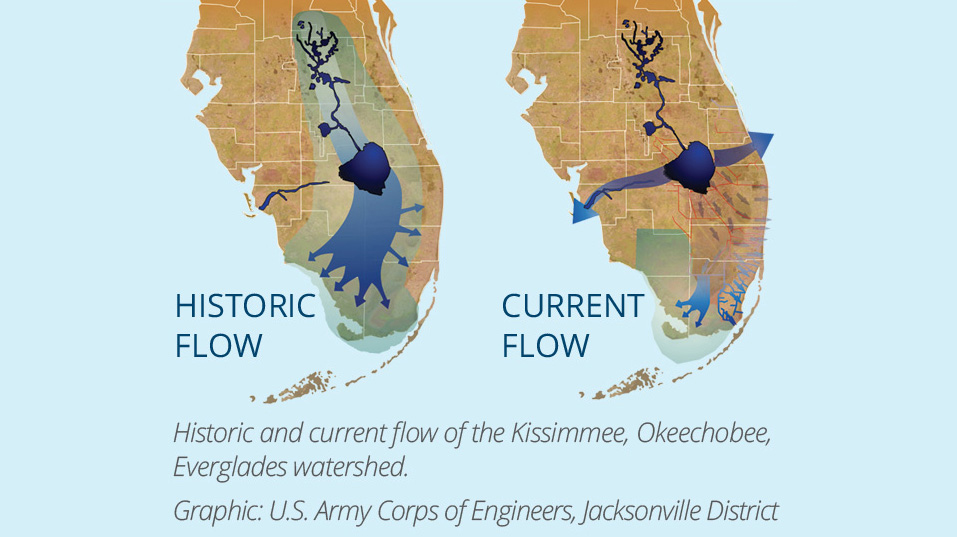 The water management practices have created a giant fresh water lake that is filled with pesticides, and nutrients from agriculture run off as well as poor septic fields north of the lake. Law makers are now faced with the challenge of quickly lowering the lake levels during rainy season to prevent the failure of the Dyke. Water from the lake must be cleaned before it is flushed into any of our fragile estuaries. So many problems have developed in the wake of the Herbert Hoover Dyke construction, but it is a MAN MADE problem that will have a MAN MADE solution. Cleaning the water and sending it sound will help all three estuaries in Florida heal.
Learn More About Island Non-Profits
View Fund-raising Events Calendar and Make Plans to Support Captains for Clean Water!