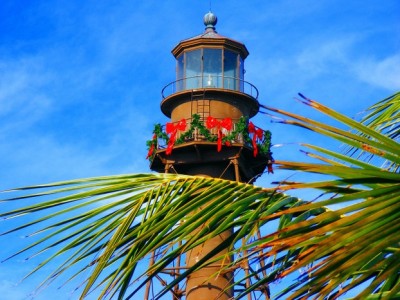 Be sure to attend the Christmas Eve Service at Lighthouse Beach on December 24th. Bring a beach chair and arrive before dusk. This magical beach service has been held every Christmas Eve since 1979. The service is led by current Pastor John Danner of the Sanibel Congregational United Church of Christ.
This service is a Lesson in Carols and everyone young and old can participate.
Sanibel's UCC is lead by Pastor John Danner and Associate Pastor Deb Kunkel. The Christmas Eve Beach Service is a magical event. With the setting sun and and sounds of the Gulf of Mexico waves on the shore, crowds as large as 1500 people flock to this one of a kind Christmas Eve Service. Come and celebrate Christmas Island Style.
Looking for a Church Home on Sanibel and Captiva? View All Island Religious Organizations