Specialization:
I specialize in representing my clients in the purchases and sales of homes, condominiums and land for use as primary homes, vacation properties, second homes, investments and income properties within the cities of Sanibel, Captiva, Bonita Springs, Fort Myers, Fort Myers Beach, Cape Coral, and Naples. I keep current on all transactions in these areas. I'm very knowledgeable of our local schools and political issues which affect the communities and their real estate markets.
Having experienced many aspects of real estate transactions on a personal level, I understand situations and concerns of my buyers and sellers. I have been an island property owner for many years, and have walked through several island real estate transactions myself. From buying and selling lots in
Gulf Ridge
and
Beachview Estates
, to building 2 new homes in
Beachview
and
Shell Harbor
with local builders, to investing in rental income producing properties in
Sand Pointe
and Sanibel Harbour Yacht Club, I don't just sell island real estate, I invest in it because I believe there is no place in the world like Sanibel and Captiva. I truly love what I do and love where I live. I hope that I can bring the same 'Dream Come True' experience to you.
Contact me today for the attention and results you deserve. I promise to be the most honest, hard working, enthusiastic realtor you will have ever met!
My Life Before Sanibel: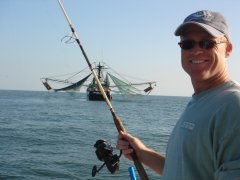 I grew up in Baltimore, Maryland where most of my family still resides. After attending Gilman School for 12 years, I moved to Nashville, Tennessee in 1984 to attend Vanderbilt University. There I pursued a degree in Civil & Environmental Engineering. After graduating in 1988, I worked throughout Georgia and Florida building parts of each state's infrastructure as a Construction Engineer.
My career started in Columbus, Georgia working for the Hardaway Company. From there, I moved to Savannah, Georgia to help with the construction of the new Talmadge Memorial Bridge. I was then transferred to Tampa, Florida to work in the Pre-stress plant on Tampa Bay. When we received a contract in Orlando, Florida, I moved there to assist with the construction of the Eastern Beltway. It was here that I met and married my wife, Mary Ellen. Shortly before that job was completed, I moved to Fernandina Beach, Florida where I supervised the construction of a Gantry Crane Dock to unload cargo ships. Upon the completion of that contract, I moved to Mayport, Florida to manage the construction of a Carrier Ship Wharf for the U.S. Navy. After several years, I returned to Baltimore to join two of my three brothers running our family business, Maryland Screen Printers. Our business grew rapidly and was recognized as one of the fastest growing companies by Inc. 500.
My Move to Sanibel: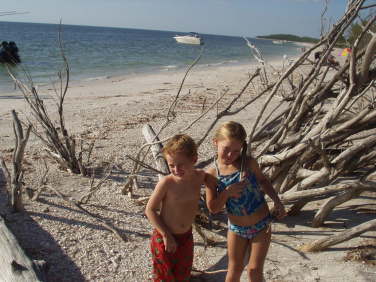 As a Florida native, my wife Mary Ellen grew up vacationing every year on Sanibel and introduced me to the islands in 1989. Every year we returned to Sanibel and Captiva, always dreaming of one day living in such a paradise. With the birth of our daughter Darby in 1997, and our son John in 1998 our priorities changed. Was living on Sanibel and Captiva just a dream? What were we waiting for? Retirement? Our children to graduate from college? Why not pursue this dream together as a family? What better place to raise children than a small resort community, on a sub-tropical barrier island!
We moved to Sanibel before our daughter Darby started Kindergarten. Thrilled to be island residents, we became involved in many aspects of the island community. I became an active member of Sanibel & Captiva Kiwanis Club, and a Kiwanis board member. Because sports were a major part of my life growing up, I stayed busy with my children's activities. I coached T-ball, and slow pitch softball in the spring as well as Soccer in the fall. In 2003 I began Sanibel and Captiva's first NFL Youth Flag Football League. Our first season brought 80 children out to the football fields. I was also on the Sanibel Parks and Recreation committee. While the children were in pre-school at the Children's Education Center of the Islands, my wife volunteered on the board of the school as fund-raising director, and vice president of the board. She was also very involved with our children as they attended the Canterbury School. Contact Me Anytime
Eric's Sanibel Island Experience – 5 Year Update:
Client Testimonials Regarding Eric Pfeifer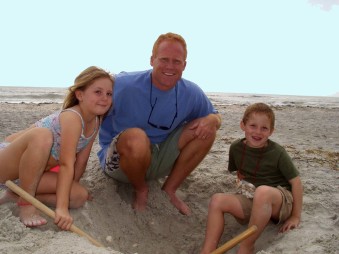 By 2007 I had lived and worked on Sanibel Island for over 5 years. What a wonderful experience it is to enjoy island life each day and raise my children in such a super community. As a full-time Sanibel Island resident, getting involved in the many island civic groups and staying involved has been a great pleasure. No where else have I found a community of residents so generous of their time and efforts as well as their financial support for the many benefits and non-profit organizations.
After serving two years on the Sanibel City Parks and Recreation Committee, I choose to devote more of my time to the island youth sports programs directly. Sanibel Flag Football, which I started in 2003, currently has 120 island children playing on Friday nights at the Sanibel School. We also enjoyed a Flag Football Trophy Ceremony with NFL Player Earnest Graham. Another volunteer project I tackled was helping all Sanibel youth sports coordinate onto one master website allowing children to sign up for Flag Football, Little League Baseball and Softball teams, Basketball, Soccer, and other island youth sports easily.
The Sanibel and Captiva Kiwanis Club keeps me involved both on the Board and as a member. Not many organizations could get me to cook spaghetti all day for the annual Kiwanis All You Can Eat Spaghetti Dinner, park cars for community events and coordinate the Luminary Night bag lighting on the first Friday of December. Last year I joined the Board of the Schoolhouse Theater which is Sanibel's only live theater it is now part of BIG ARTS. Coming from a family of 4 boys, my childhood background was filled with sports and its really great to be involved with the Arts! If you haven't been to the Schoolhouse Theater, you are missing some outstanding shows!
In 2005 I had the honor of running for Sanibel's City Council. Although I did not win the election, the experience was a great education in island politics and again affirmed to me that Sanibel is truly a community where all of its citizens are passionate about this great island and its many wonderful resources. 2006 marked the first year that I was in charge of coordinating the Christmas Eve Service on Lighthouse Beach where 1500 residents and visitors gathered to enjoy a non-denominational celebration of Christmas. If you are ever on Sanibel over the holidays this is a wonderful event for the entire family. This year I am excited to be a new board member for the Shell Harbor Home Owners Association and look forward to working with all of the Shell Harbor residents.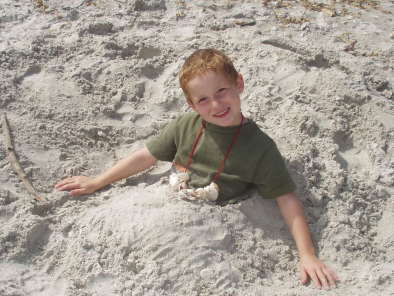 On a professional note, I have been very busy in real estate helping others achieve their Sanibel real estate dreams. After my first year on Sanibel as a full-time Realtor, I was nominated by fellow island Realtors as Sanibel Island's Real Estate Rookie of the Year. The following two years, I was honored as one of Southwest Florida's Real Estate Top Guns. This honor was given to those Realtors who successfully merge today's ever-changing high tech marketing tools with good old fashioned hard work to successfully help their clients buy and sell real estate. In the last 5 years I also worked to obtain my GRI – Graduate of Realtor Institute designation, and my CRS – Certified Residential Specialist designation. I also obtained my Broker's License and became a Certified International Property Specialist (CIPS). At the beginning of 2007, I expanded into Pfeifer's Paradise Properties Realty Group allowing fellow agents to work with me. This is an exciting change and it is great to work with such a professional group of Realtors. I also enjoyed sponsoring a series of seminars titled "Ask the Experts" –"A Real Estate Perspective". Each seminar will have 5 guest speakers who are locally recognized experts in their field including Mortgages, Insurance, Investments, 1031 Tax Exchanges, and Real Estate. If you would like more information about attending an upcoming seminar please give me a call. These will be great informal sessions filled with valuable information and I hope to sponsor them in season each year.
Changes, designations and licenses aside, I'm still the same Eric Pfeifer and you can always reach me easily. I look forward to hearing from you and helping you achieve your real estate dreams and goals. I would like to earn your business and would be honored to be your Sanibel Island real estate professional. Contact Me Anytime
Eric's Sanibel Island Experience - My 13 Year Update: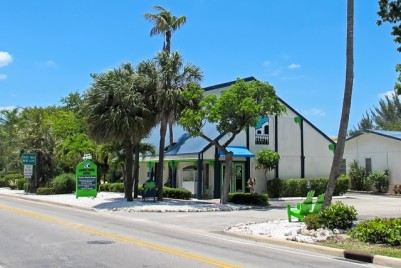 Pfeifer Realty Group has been open for 7 years now and we could not be happier. Each year the Brokerage has grown and we have enjoyed meeting and helping many wonderful buyers and sellers achieve their real estate goals. While some buyers are ready to buy immediately, we recognize that others are just beginning to explore our area for a future retirement, second home purchase or relocation because we were in their shoes in 1996. We made our dream come true 5 years after our first real estate exploration trip to Sanibel.
The Pfeifer Brokerage has been recognized for outstanding community service and our concierge open door office policy. Residents and visitors stop in frequently to use our notary services, printer, conference room computer, wifi, fax, free services, check on market activity, and yes even bring the dog in for some cold water. We will even let them enjoy the office without buying a property.
In 2013 we formed a Philanthropy Partnership with 7 Time Emmy Award Winning Filmmaker David E. Carter and launched two major ongoing community service projects with David's help. The first is the Pfeifer Documentary Series & Supporting Art Auctions. The second major island project we are working on is Sanibel Captiva TV a video on demand that brings the island to life in a series of short films on everything from island pet policies to civic clubs and neighborhoods. Little did we know that this partnership would last for 5 years, produce 5 historical documentaries and raise over $30,000.00 in community support for Sanibel and Captiva Island Non-Profits.
Enjoy this short film about Pfeifer Realty Group by Emmy Award winner David Carter: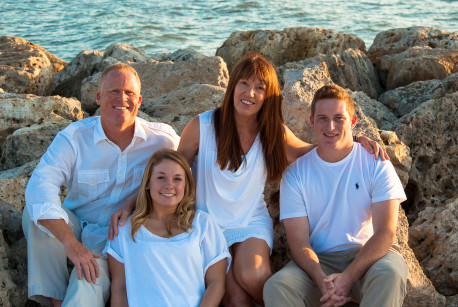 As we entered 2016, I wrapped up my term as the President of the Sanibel Captiva Association of Realtors. It was one of the busiest years the islands have had in sales since the economic downturn in 2008. After completing my year term as President of the Realtor Association, I was humbled to be named Realtor of the Year by my fellow Honor Society Realtors here on Sanibel and Captiva. I was also awarded the Sanibel Captiva Community Service Award for the fifth year - something I am most proud of earning. 2016 also saw the beginning of my tenure as President of the Sanibel Captiva Kiwanis Club. Our relationship with filmmaker David Carter continues as we finish up the production of our 3rd documentary "Sanibel Before the Causeway". Pfeifer Realty Group was also selected to film three episodes of the International Television Series: "What's for Sale with a View" to be aired on the DIY network April of 2016. 2015 was also the year my daughter Darby started her first year of college at Elon University in North Carolina.

April 2018 marks the 10 Year Anniversary of our Brokerage: Pfeifer Realty Group!

2018 marked the end of our Documentary Series and our 5 years of Collaboration with 7 Time Emmy Award Winner David Carter creating 5 Sanibel Historical Documentaries that will last for future generations to enjoy. These documentaries helped raise over $30,000 for Island non-profits! Learn More About the Pfeifer Documentary Series. Our films led us in a different direction as we found that the Sanibel Public Library had many historical photos and records that could not be viewed by the public. In partnership with David E. Carter, we created the Pfeifer Vintage Photo Collection to scan and preserve Sanibel and Captiva photos. The public is encouraged to drop off their photos to the Library where they will be scanned and returned to the owners.
I have lived and worked on Sanibel for 17 years now and each time we come over the causeway we take a moment to appreciate how blessed we are to be here and what a special place we call home. Our daughter Darby was only 4 years old when we moved and son John was only 2 and now my wife Mary Ellen and I are "Empty Nesters". Our daughter Darby has grown up enjoying bonfires on the beach, boating with friends to North Captiva for the day, and watching dolphins play on her drives to and from school. As she nears her Senior year she has enjoyed sharing her home town of Sanibel with many college friends during Spring Break. John, who for years asked Why did we have to move from Baltimore?, has fully embraced the island lifestyle. Obtaining his boaters license well before he was interested in driving a car, he takes off at dawn and returns at dusk with incredible fish stories and sometimes pictures to back the claims. We were worried that John loved Sanibel so much that he would not venture far from home to go to College. We were wrong. John is studying Mechanical Engineering at Clemson University: GO TIGERS! So our biggest problem is when both of their Spring Breaks occur on the same week, we're not sure how many more College Students will fit in our house or pool! So far we maxed out with 12 College Seniors for a full week. Maybe we should contact Guinness Book of World Records.

June 2019 Pfeifer Family Update
Our Spring Break delima has been resolved. Darby graduated from Elon University May 2019 with a degree in Psychology and a minor in Adventure Based Learning and landed her dream job right out of College. She will be moving to Hilo on the Big Island of Hawaii to start her career with Pacific Quest. This organization works with troubled teens and young adults as they live and work together surrounded by nature. Learn More about Darby Pfeifer's New Job. She is truly an island girl as she bounces from Sanibel to Hawaii. As I reflect on the decision our family made to move to Sanibel in 2001, in the hope of raising our kids here in paradise, it was the best thing we ever did. Sanibel Island, and the community of people that call this small island home have been a true blessing for all of us.

View All Newspaper Articles About Pfeifer Realty Group in the Islander Newspaper We live where we love, work where we live and love what we do for a living.... every day!
View Eric Pfeifer's Interview on Out and About Southwest Florida
Out and About SW Florida interviews Eric Pfeifer about his sale of this $5,000,000 Bay Front Home on Sanibel Island.