SANIBEL & CAPTIVA ISLAND ASSOCIATION OF REALTORS® INSTALLS PFEIFER AS 2015 PRESIDENT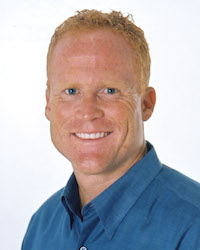 SANIBEL ISLAND, FL, JANUARY 28TH, 2015: Eric Pfeifer, Broker-Owner of Pfeifer Realty Group was installed as the 2015 President of the Sanibel & Captiva Islands Association of REALTORS®. This position has been held by many real estate professionals over the years who have dedicated countless hours representing the Sanibel & Captiva community locally, statewide and nationally. Susan Andrews, 1999 President, presided over the evening's events as the MC and David Schuldenfrei, 2014 President, passed the ceremonial gavel to Pfeifer. There were 10 past presidents attending the installation event including; Susan Andrews, David Schuldenfrei, Art Corace, Ray Ochester, Diane Stocks, Robin Humphrey, Jim Hall, Judie Anderson, Glen Simmons, and Bruce Cochrane.
Originally from Baltimore, Maryland, Pfeifer attended Gilman School and graduated from Vanderbilt University with a degree in Civil & Environmental Engineering. Eric moved his family to Sanibel in 2001 and began his career in real estate sales. During his first year in the business, Eric was named Rookie of the Year by his real estate peers. He has been a member of the Real Estate Honor Society for the past 13 years, and has earned the Sanibel & Captiva Islands Association of REALTORS® Community Service Award four times. In 2008, using his entrepreneurial background, he opened the doors of Pfeifer Realty Group. He has also been an active board member and will be the 2015-2016 President for the Sanibel Captiva Kiwanis Club. In 2012 he created Serving Sanibel LLC as the charitable arm of Pfeifer Realty Group to benefit island non-profits through creative projects such as the Pfeifer Documentary Series & Art Auctions.
Commenting on his newly elected position Pfeifer stated, "I am happy to work in an industry that I love, in a community that I love. We are looking forward to a great year."