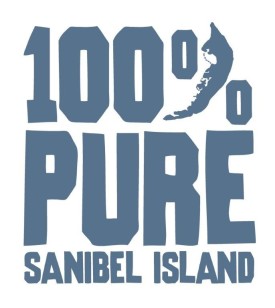 Give the gift that gives back! 100% PURE SANIBEL ISLAND Tees are Sanibel's souvenir that allows you to designate the recipient of your donation! PURE SANIBEL shirts are ONLY available at Pfeifer Realty Group! Stop by our Sanibel office located at 1630 Periwinkle Way, or give us a call.
Pfeifer Realty Group's Continued Community Service - LEARN MORE
By 1-1-2014 we had raised more than $2800.00 for local charities, one shirt at a time!
THE FOLLOWING ORGANIZATIONS ARE ELIGIBLE TO RECEIVE YOUR DONATIONS:
Bailey Matthews Shell Museum Mission: To educate about shells & mollusks, the shell-makers, through exhibits, educational programs, library services and publications. To further awareness of nature and the natural environment. To promote collection-based research on shells and mollusks with emphasis on Southwest Florida and the Gulf of Mexico.
BIG ARTS Mission: To provide quality cultural and educational experiences to the residents and visitors of Sanibel, Captiva and neighboring communities.
CROW Clinic for the Rehabilitation of Wildlife Mission: Saving Wildlife through Compassion, Care and Education.
Ding Darling Wildlife Society – Friends of the Refuge support environmental education and services at J.N. Ding Darling National Wildlife Refuge.
F.I.S.H. - Friends in Service Here The mission of F.I.S.H. is to lend a helping hand to those in need who live, work or visit Sanibel and Captiva by providing free services such as transportation, food pantry, meal delivery, health equipment, and emergency financial assistance through a group of volunteers who care about enhancing the quality of life for all those who request help.
SCCF Sanibel-Captiva Conservation Foundation Dedicated to the conservation of coastal habitats and aquatic resources on Sanibel & Captiva and in the surrounding watershed through: Environmental Education, Land Acquisition, Marine Research, Natural Resource Policy, Native Plant Nursery & Sea Turtle Conservation Wildlife Habitat Management.
Sanibel Community House A unique and special place rich in history that has been serving both Sanibel and Captiva Islands since 1927. Operated by the Sanibel Community Association (SCA), a 501 c 3 Organization whose mission is "To enrich community spirit through educational, cultural, and social gatherings in our historic Community House.
Sanibel Historical Museum The Sanibel Historical Museum and Village was founded in 1984 with a mission to preserve and share Sanibel history.
Sanibel Sea School To promote marine conservation through experiential learning, research, and communication.Sanibel Sea School's vision is a world where all people value, understand and care for the Ocean. We try to help realize that vision by improving the Ocean's future, one person at a time - through vibrant experiential education.
Trails in Motion STIM is dedicated to the Planning for Construction Costs for New and Improved Sanibel-Captiva Shared-Use Paths as Well as Maintenance and Associated Amenities. Trails in Motion is managed by the Sanibel Bicycle Club.