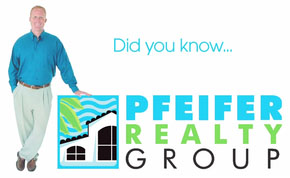 Since we opened our office in 2008, our listings have sold 16% faster than all other island sales. From May 1st 2008 to September 22nd 2015, Pfeifer sales averaged 261 days on the market vs. 313 days on the market for all Sanibel and Captiva sales. Over the years we have streamlined our listing, marketing and closing procedures to produce faster results for island property owners.
Pfeifer's Marketing Formula Reduces Average Days on the Market
Date..........Pfeifer Realty Listings..........All Island Listings
2017 YTD:...184 DOM...(18.6% Faster)..........227 DOM
2016:...........166 DOM...(30% Faster)..........232 DOM
2015: ..........207 DOM...(26% Faster)..........279 DOM
2014: ..........252 DOM ...(9% Faster)..........276 DOM
2013: ..........287 DOM....(2% Faster)..........293 DOM
2012: ..........242 DOM...(30% Faster)..........344 DOM
2011: ..........317 DOM....(4% Faster)..........329 DOM
2010: ..........266 DOM...(17% Faster)..........320 DOM
2009: ..........243 DOM...(15% Faster)..........284 DOM
2017 figures include sales thru 12-5-17
All Island Listings days on the market (DOM) include Pfeifer Realty Group's quicker sales in the average DOM. When our sales are removed from the All Island DOM, the actual days for all other listings are higher on average. When are Island Sales are removed from the total Island Sales, the actual DOM for our competitors goes up. Our quicker sales boost all other island Days on Market.
How do we sell our listings faster year after year?
Pfeifer Realty Group listings close faster that other listings for the same List to Sell Price Ratio for a reason...
When you Hire a Pfeifer Realtor, You Hire a Team of Experts:
Listing Coordinator: schedules Professional photos, video content, inventory, and data entry.
Marketing Experts: enhances your property as it saturates the internet.
Open House Coordinator: should our seller want open houses we schedule and market them all in advance.
Showings & Feedback Coordinator: Our listing agents accompany showings and office staff gathers and reports feedback to our property owners.
Client Care Coordinators: Meeting frequently on behalf of our clients this team facilitates all aspects of a property sale.
Closing Coordinator: Once your property goes under contract, having a team of experts behind you is critical. Our closing coordinator organizes all milestone dates and deadlines, schedules inspections and surveys (if needed), obtains and delivers reports, HOA documents and all other required paperwork. We strive to make the closing a smooth process without delays, for all parties involved.
Getting to the closing table on time and smoothly requires diligent organization. The Pfeifer Team is diligent, organized and ready when you are. Since we opened Pfeifer Realty Group in 2008, our listings have closed faster for the same list to sell ratio than other island properties due in large part to streamlining the process. We make it easy for other agents to show and sell our listings ensuring that our sellers get to the closing table efficiently. We are proud of these results and strive to improve our efficiency every day.
Give us a call anytime to discuss your real estate goals and how Pfeifer Realty Group can help you achieve them.
Related Articles:
Top Tips for Selling Your Property