While most visitors and many residents don't know who or what Trails in Motion is, they have benefited from their tireless efforts to maintain and expand the shared use paths that cover over 26 miles on Sanibel Island. The Sanibel Trails in Motion Fund is a non-profit group organized by The Sanibel Bike Club. They count on our support to advocate for safe and enjoyable bike paths on the island.
Sanibel earned the
Silver Designation
in 2014 by the League of American Bicyclists as a bike-friendly community. More recently Bike Friendly towns and was selected as the Trail of the Month in June 2015 by RailsToTrails.org. Sanibel's bike trails were the early vision of four local moms in 1972. They were hoping to create a safe way for school children to be able to pedal to and from school. Thanks to Mariel Goss, Sherry Vartdal, Starr Thomas and Grace Whitehead's extroidinary early efforts, Sanibel has one of the most widely acclaimed areas to enjoy a bike ride, jog, or dog walk.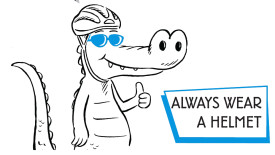 No bike? No problem! Sanibel has several bike rentals including Billy's Bikes and Finnimores Bike Rentals.
Learn more about Sanibel and Captiva Island Non-Profit Organizations and Pfeifer Realty Group's Ongoing Community Support.